CONCACAF World Cup Qualifying Groups Set
June 23rd, 2008 | by: Carter Daly |

View Comments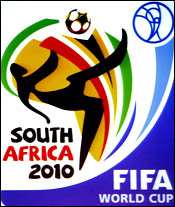 The USA is in Group 1…
Group 1
USA
Guatemala
Cuba
Trinidad & Tobago
Certainly should not pose much of a challenge. Trinidad & Tobago could pose the biggest threat but their federation is always in some kind of turmoil, so it is anyone's guess what kind of squad will turn out. Guatemala's packed in defense should provide trouble when the USA visit, as it always does. I don't see Cuba being much of an issue, although it does raise some interesting politics. Be on the lookout for the future Galindos to defect when they make their trip to the states.
All in all, the USA should have no trouble advancing to the Hex. I'll take T&T to advance with them.
What are your thoughts?
Subscribe

USA World Cup Team Blog RSS Feed

Share
blog comments powered by Disqus