USA Given Draw of Death On All Fronts
November 22nd, 2008 | by: Carter Daly |

View Comments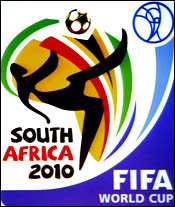 The draws for both the Hexagonal of World Cup Qualifying and the 2009 edition of the Confederations Cup in South Africa have been released. Here is the verdict:
WCQ:
Feb. 11 Mexico Home
March 28 El Salvador Away
April 1 Trinidad & Tobago Home
June 3 Costa Rica Away
June 6 Honduras Home
Aug. 12 Mexico Away
Sep. 5 El Salvador Home
Sep. 9 Trinidad & Tobago Away
Oct. 10 Honduras Away
Oct. 14 Costa Rica Home
Confederations Cup:
Group:
USA
Italy
Brazil
Egypt
So, in addition to having to play an underachieving, all be it good, Mexican side, we draw a group that includes arguably the two best National teams of all time and the reigning African champion. That's fair.
Oh, and the other group for the Confederations Cup is comprised of host South Africa, Iraq, Spain, and New Zealand. Once again, no shenanigans here for the host right?
On the bright side, many of us always ask for the increased level of competition for our boys, and there it is. A 2006 World Cup rematch against Italy should be fun, especially with Benedict Rossi donning the Azzuri colors.
As for the Hexagonal, it is what it is. Every away game will be tough, and besides Mexico, Honduras and Costa Rica could provide the particularly tricky challenges for our boys, if there are to be any. Bob has the boys rolling now, and don't expect it to stop.
Discuss all related draws of death here.
Subscribe

USA World Cup Team Blog RSS Feed

Share
blog comments powered by Disqus