The USA World Cup Blog Podcast – Episode 2: 23 Spots, 400 Options
February 18th, 2010 | by: Taylor |

View Comments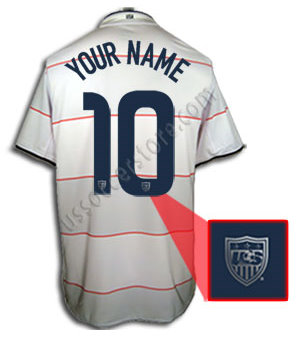 It was recently announced that the United States Men's National Team has added two games to their friendly scheduled ahead of this summer's World Cup. In addition to the already scheduled matches against El Salvador (February 24 in Tampa) and the Netherlands (March 3 in Amsterdam), the USA will also be taking on the Czech Republic (I still have nightmares about Jan Koller) and Turkey (May 29 in Philly).
So, in preparation for these matches, Josh, Albert, Daryl, and myself figured it might be prudent to figure out the team's best possible squad. Thus, we attempted to whittle down the seemingly endless list of US National Team pool players to determine our ideal 23 man squad… All you need to know is that a coin flip is eventually utilized, and the outcome involves Brian Ching.
As always, you can click the big play button below or click here to go directly to the host site. We're working on getting the feed on iTunes (hopefully next week). But for now, give it a listen and let us know your thoughts. It's what Uncle Sam would want. Oh, and our final team list looks like this: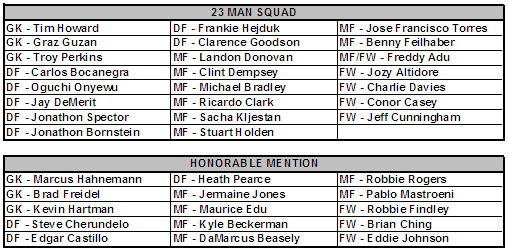 - You can download the mp3 here and you can find more USA World Cup Blog podcasts here.
Subscribe

USA World Cup Team Blog RSS Feed

Share
blog comments powered by Disqus