FIFA Releases World Cup Pots
December 2nd, 2009 | by: Marlon |

View Comments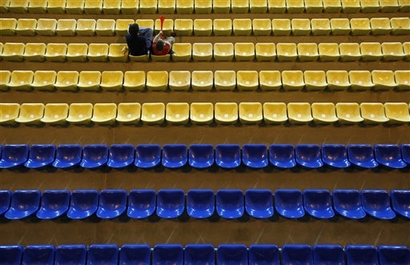 Here are the long awaited and much talked about pots for the World Cup Draw on Friday.
Pot 1 (Seeded teams): South Africa, Brazil, Spain, Holland, Italy, Germany, Argentina and England.
Pot 2 (Asia, Oceania, North/Central America): Japan, South Korea, North Korea, Australia, New Zealand, the United States, Mexico and Honduras.
Pot 3 (Africa, South America): Ivory Coast, Ghana, Cameroon, Nigeria, Algeria, Paraguay, Chile and Uruguay.
Pot 4 (Europe): France, Portugal, Slovenia, Switzerland, Greece, Serbia, Denmark and Slovakia.
Stay tuned for more World Cup coverage and analysis on the group the USA will find itself in on Friday.
Subscribe

USA World Cup Team Blog RSS Feed

Share
blog comments powered by Disqus