Determined Spaniards Get Their Revenge, 4-0
June 5th, 2011 | by: DAS |

Comments Off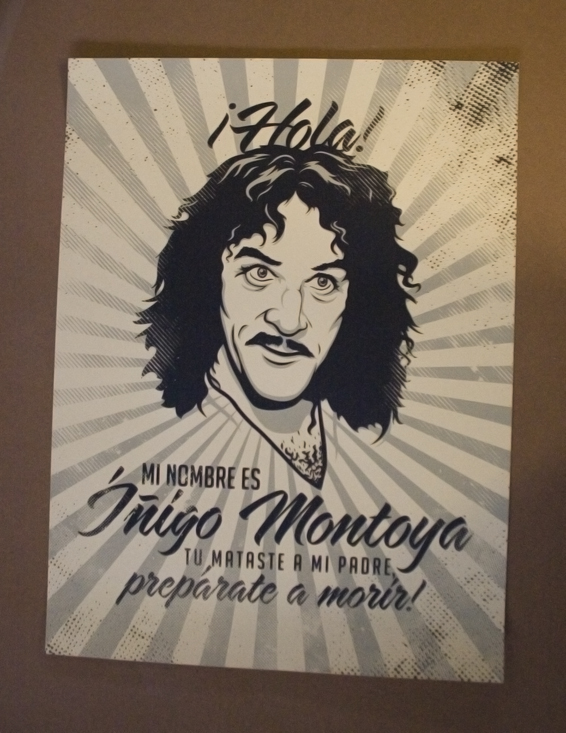 Saturday's game proved once again that a determined Spaniard always gets their revenge.
Grant Wahl tweeted before kick-off that Spain was resting so many starters that it was like going to see the Beatles with Ringo doing all the singing. Well, if Spain was a Ringo-only Beatles, the US was more like a full strength Rebecca Black.
To be fair, I myself said a win was inconceivable. The US did not actually play a full strength team. With the significantly more important Gold Cup kicking off on Tuesday, Bradley wisely rested many of his regular starters (and lost others, like Donovan, to illness). So perhaps this was a little more like the Monty Python one-armed knight scenario for the US.
The first half was disastrous. I was most disappointed by Tim Ream, who seemed lackluster and constantly out of position. I know he is capable of more, but he just seemed out of place on that field the first half. Gooch was similarly disappointing and should no longer be getting starts unless and until he earns it back. Spector and Lichaj did little to impress, pretty much all game.
The pairing of Jones and Edu in the middle to start the match did not work. I grudgingly give Klejstan some credit for trying, but I still am not particularly impressed by him nor did Rogers do much for me on the wing. The midfield in the first half failed to track back to defend and failed to feed any attack. They managed to get the ball to Altidore only twice in the entire 45 minutes. They could barely even hold possession.
Bradley made five of his six changes at the half, bringing on Goodson, Cherundolo, Dempsey, Wondolowski, and Bradley. It made an immediate difference.
Howard, Cheru, Bradley, and Dempsey are a solid spine that all do amazing things for our team. Goodson also seemed a great improvement over Gooch. We still dropped the fourth goal in the second half, but we actually had some chances and looked like something other than the high school jv team we appeared to be in the first.
Bedoya came on late in the game or Agudelo and Dempsey moved up to a striker position. Bedoya did contribute, but was not a difference maker. It is hard to evaluate our attack based on this game, when the midfield did such a poor job of supplying. Altidore remains questionable, Agudelo remains interesting, and Wondo remains a possiblity.
In the end this isn't a story-book story for Spain. Nor is it a vanquishing for the US. It was an interesting look at some new players that essentially confirmed that the majority of them have a long way to go. But, at least that got the chance to face down this demon and see what top level competition looks like.
Now it's time to move on to the real first test of Bradley's second term, the Gold Cup. A big victory against Canada on Tuesday would do a lot to demonstrate that the Spain game was meaningless. Let's just hope Donovan's return does for the US what it tends to do for the Galaxy. Like the Dread Pirate Roberts, perhaps the presence of Landycakes alone is all we need to send the Canadian defenders scurrying.
Twitter: @dschnider
Subscribe

USA World Cup Team Blog RSS Feed

Share
Comments are closed