Fresh… and Clean as a Whistle. US 2 – 0 Canada
June 8th, 2011 | by: DAS |

Comments Off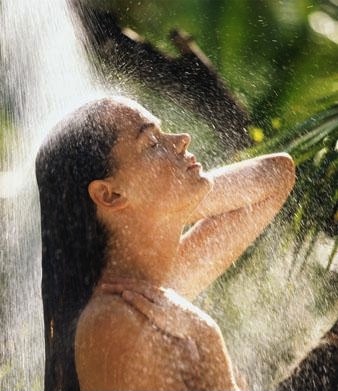 Amazing how refreshing a good cleanse can be.
Tonight's victory over Canada in the Gold Cup washes away the ugly filth of the Spanish drubbing from the weekend. The US team that showed up tonight bore no resemblance to the ramshackle crew assembled against Spain. Granted, Canada is far from the stiffest competition in the world (which is precisely what Spain is), but the play of the US team tonight was inspiring, regardless of opponent.
Tonight proved once again that we have three legitimate world class stars in Dempsey, Donovan, and Howard. All three played superbly. Dempsey in particular had some amazing moments, including a near goal of the back of his foot as he kicked at a ball that was crossed behind him. Only a quick deflection by the Canadian keeper kept that from the net. The goal he scored off an Altidore cross was also a zinger.
But what really stood out tonight was the strength of some of our other players. Bradley, in particular, gets Man of the Match for me. He was everywhere. He raced back to support the defense. He surged forward to spring multiple attacks. He showed poise and determination in the midfield. There is no doubt he is the starting midfielder.
Steve Cherundolo established tonight that there is no competition for starting right back. He showed pace, grit, and intelligence. He repeatedly shut down attacks, while also showing an ability to move the ball forward and support the attack.
Ream still looks young to me. Which makes sense, since he is. But his pairing with Goodson seemed to work very well in this game. Both are relatively new to the squad, but in time they could be a potent combination. I wouldn't say this is a lock, but I see no reason to bring the Gooch back as a starter at this point.
It was a great relief that Altidore scored tonight. And importantly, it wasn't just a lucky goal where he happened to be in the right place at the right time. He fought for position, turned the defender, and fired it in right under the keeper's arm. It was a beautiful goal that should help restore his confidence. His assist on the second goal was also very well played. I'm not ready to say he is back, but he has at least restored hope.
It still seems to me that our greatest question mark is up front. Bradley brought Kljestan in late in the second half and moved Dempsey up. I'm not sure that's an ideal setup to start, but it did seem to work well late in the game. Wondo also got a few minutes today, but there didn't seem to be enough going on to really judge if he is any kind of improvement.
In any event, this game was an excellent start to our Gold Cup campaign. We took out our toughest competition in the group with a respectable margin. If we continue playing as we did tonight, we should easily top our group and should have a shot at taking home the cup. Let's hope it lasts.
Twitter: @dschnider
Subscribe

USA World Cup Team Blog RSS Feed

Share
Comments are closed