Interview with Tony Meola
March 25th, 2011 | by: DAS |

Comments Off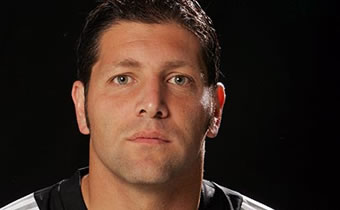 I had the incredible opportunity to interview international superstar Tony Meola this morning. Meola was one of the few American players to make it over to Europe in the 90s and had starting roles for both the USMNT and MetroStars, among others.
Meola is participating in some events in advance of the Argentina game tomorrow (see details below) and we had a chance to talk about the match. He was looking forward to a wide open game and was pleased to see that both teams are bringing a number of their regular starters. Like most of us, Meola was disappointed that Stu Holden is injured yet again. Meola remembers when Holden was first recruited into MLS and believes Holden has great potential as a member of the national team.
We talked some about playing in the 90's and how times have changed. Meola noted that the player pool when he started was relatively shallow, with only a few dozen Americans getting any real playing time with professional teams, whereas now there are at least 100 guys that Bob Bradley can realistically be looking at. Meola thought the 1994 game against Columbia was a real turning point in establishing respect for the US national team and for American players. Meola also said that the growth of Major League soccer has had an impact because there are now so many more Americans getting regular playing time, which helps develop the available talent pool.
Meola coaches his son's youth soccer team and we spoke a little about the role parents play on the sidelines. He said he is a firm believer that there should be only one voice on the sideline and encourages parents to let the coach lead rather than yell at the kids and refs.
Might Meola be returning to MLS? He's about the same age as Jens Lehmann, who just signed with Arsenal, and is younger than Pat Onstadt, who just signed with DC United. So any chance of Meola coming out of retirement and back to MLS? He admitted he does think about it, but it probably won't happen. Then again, maybe if the right team came knocking….
The full audio of the interview is here. I apologize for the sound quality, but I had to do it over a cell phone.
And if you want a chance to meet Meola tomorrow, here are the details for his appearance:
Allstate Fan Zone Tony Meola Autograph Session
Allstate, the official insurance sponsor of the U.S. Men's National Team (USMNT), has partnered with American soccer legend and former USMNT goalkeeper Tony Meola to discuss the team's upcoming match against world power Argentina and preview the Allstate Fan Zone, a fun and interactive fan experience taking place before the game at New Meadlowlands Stadium.
At the Allstate Fan Zone, fans will have the opportunity to interact with Meola during a meet-and-greet autograph session, participate in a goalkeeper protection game and have a chance to win prizes and Allstate USMNT merchandise. In addition, fans can register to win the ultimate game day experience from Allstate including VIP game tickets for four and a pregame field tour of New Meadowlands Stadium with Meola.
WHEN: March 26, 2011, 3:00 – 7:00 p.m. ET
WHERE: Allstate Fan Zone, New Meadowlands Stadium (outside plaza between West and Verizon Gates) State Hwy 120, East Rutherford, N.J. 07073
Subscribe

USA World Cup Team Blog RSS Feed

Share
Comments are closed