The Jozy Altidore Interview Controversy
April 6th, 2010 | by: Taylor |

View Comments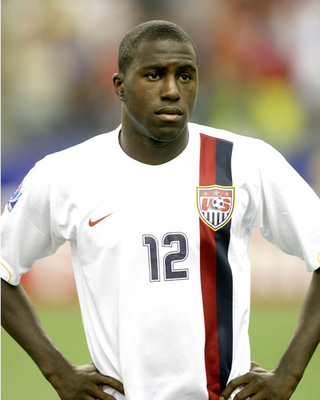 Details are a bit hazy at the moment, but it appears that Jozy Altidore and the English media aren't exactly getting along at the moment. Yesterday, FIFA.com posted an interview with the USA and Hull City striker about his club career, his personal life, and the American national team.
Amongst other things, the interview asked Jozy, "Is there any anxiety about taking on a big name like England in your first group game?"
Said Altidore, "England don't scare us, on the contrary, we're really looking forward to that match. I think that we're capable of beating anybody on our day and there's no team in the world that can beat us easily. We're up to the challenge and the English will realise that when we meet them."
If you'd like to read more from the interview, you can go here to read the FIFA.com article. Actually, I'll save you some time; if you click that link, you get a page that reads, "The following page is unavailable." Now why would an inflammatory interview with a national team player no longer be available? Perhaps because it was never real.
Altidore took to Twitter yesterday to let his followers know the truth:
April 5 – 6:29AM – "Love the article out that have me saying things I never said. Brilliant."
April 5 – 7:06 AM – "The beauty of England…you never have to speak to the press cause they'll gladly do the interview without you…haha."
Like I said, details are hazy at the moment, but the fact that you have 1) an inflammatory interview posted on a website, 2) that same article being removed a day later, and 3) a player utilizing social media to clear his name, you add up to a questionable situation. Check back for further news as it comes.
Subscribe

USA World Cup Team Blog RSS Feed

Share
blog comments powered by Disqus