USA – Netherlands (1 -2) Post-Game Thoughts
March 3rd, 2010 | by: Marlon |

View Comments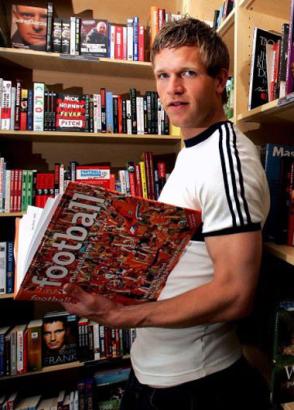 Well, it could have been a lot worse. Tonight's USA performance was far from good, but against one of the worlds best teams how much can we really expect? I know what we'd like to expect, of course, but then reality sets in. We can only hope that Bob Bradley's men can turn out better performances once they have a full squad, and hopefully Stuart Holden will recover from that idiotic late tackle Nigel De Jong put in on him (it's called a friendly for a reason Nigel! (unfortunately Michael Bradley did not take up my requests that someone put in a retaliatory reducer on Wesley Sneijder)). The Netherlands bossed the game for about 80 minutes, and were gifted two lucky goals by Honduran legend Jonathan Bornstein. The first was a soft penalty (though Bornstien should've known not to pull back Sneijder regardless) and the second saw a harmless shot bounce right off Jonny and into the US net. The troops equalized through a set piece. Without Dempsey, Davies, or Donovan on the pitch it seemed unlikely we'd score from the run of play. So, an ugly game, but perhaps things will get better? Here are my post match notes:
- Jay DeMerit was immense. Easily our best defender on the night. He was everywhere. Winning the ball on the ground and in the air. He looked much more comfortable than the other three US defenders. There's no doubt for me that he should be a starting centerback come June. Bocanegra managed to make a number of stupid mistakes as DeMerit's bumbling sidekick, but he did get a goal and he is probably our best option at leftback so when Onyewu returns hopefully we can sit Bornstein down on the bench.
- Hopefully Stuart Holden will be alright. He's been playing well for Bolton at CM and got the nod from Bob Bradley tonight playing wide right before De Jong ended his game after about twenty minutes. If our squad could see the returns of Charlie Davies, Clint Dempsey, and maybe even Freddy Adu then I'd like to see what Holden can do as a CM for us. He's won that position in Owen Coyle's squad at Bolton, and while I enjoyed Torres actually getting some playing time neither he nor Bradley impressed me. Against Wolverhampton Wanderers I saw Holden have a very effective game attacking and defensively.
- As stated in the previous note: the USA central midfield did nothing for me. Bradley was decent defensively, but gave possession away cheaply and while Torres left footed strike that nearly dipped on target was nice he was unable to exert a real influence on the game. Mo Edu came on in the second half and he and Bradley served as a decent wrecking unit, but possession was leaking from the US midfield.
- Donovan was anonymous, but he didn't have much support.
- Altidore looked up for the game, but Robbie Findley once again looked out of his depth. While Jozy dribbled past Dutch defenders and won free kicks, Findley spent most of his time passing the ball backwards and contributed nothing towards a possible USA goal.
- Beasley what was that freekick? At least try to go up and over the wall! At least try!
- I miss Clint Dempsey.
Subscribe

USA World Cup Team Blog RSS Feed

Share
blog comments powered by Disqus